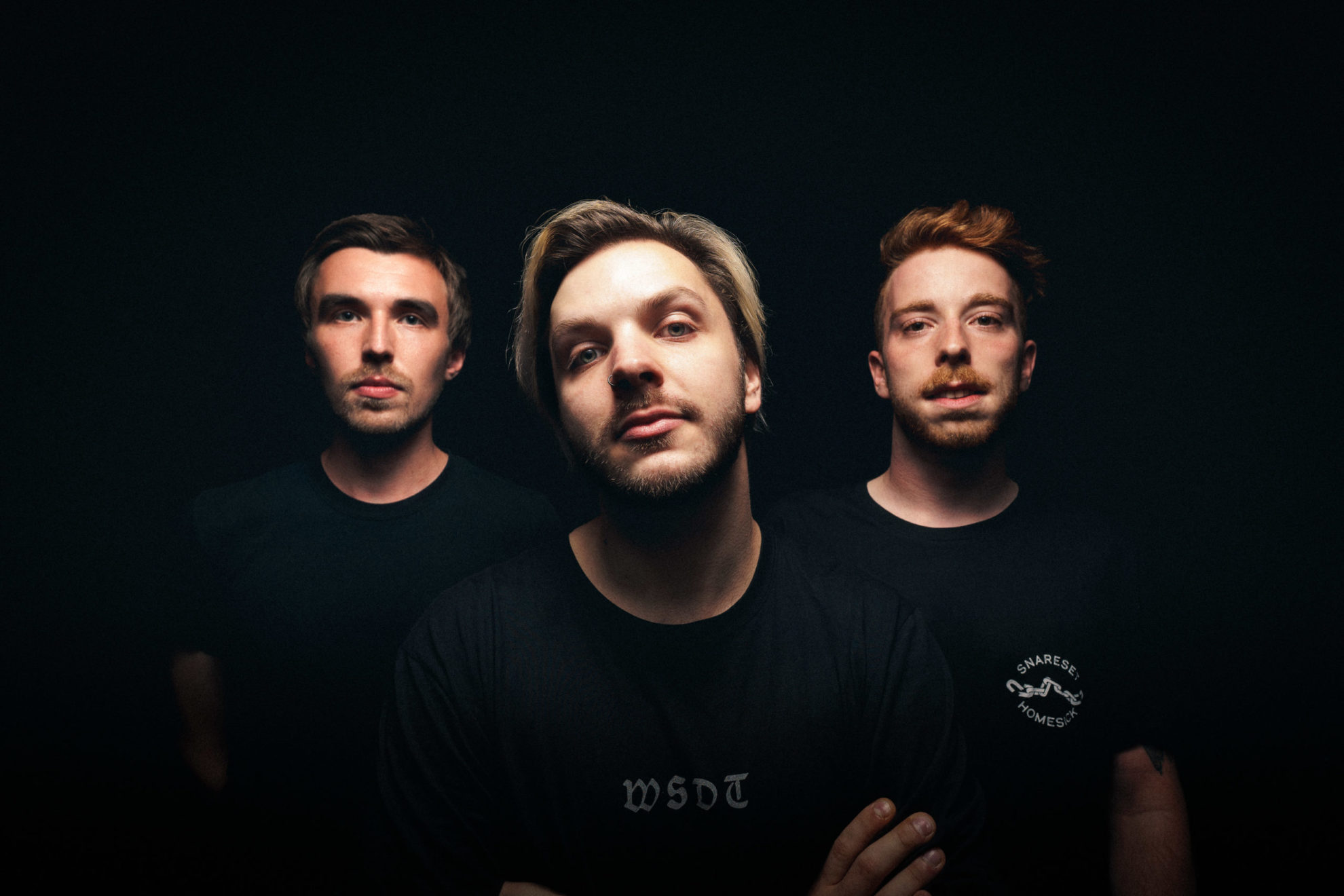 FORKUPINES veröffentlichen ihr zweites Album "Islands" im Oktober – (Preorderstart)
(scroll down for English version)

Haben Forkupines wohl geahnt, dass 2020 so ein Seuchenjahr wird? Hört man "Islands", das Mitte Oktober erscheinende neue Album der Band, könnte man auf den Gedanken kommen. Dunkler, introvertierter, tragender klingt das Album als noch der Vorgänger "Here, Away From". Die Lyrics, der zwischen September 2018 und Januar 2020 entstandenen Songs, behandeln Zukunftsangst, Depression, Einsamkeit. Der Albumtitel steht fürs Allein- und Abgeschottetsein. Ziemlich 2020 eben.  Aber keine Angst: Es klingt nicht plötzlich alles nach Selbstmitleid hinter heruntergelassenen Rollläden. Noch immer sind Forkupines imstande, perfekte Hymnen in kompakten Dreiminütern unterzubringen ("Envy"). Noch immer hauen sie beinahe beiläufig Refrains raus, die einfach nur verflucht catchy sind (wie in der Vorabsingle "Moving On"). Noch immer finden sie zuverlässig die schwierige Balance zwischen Eingängigkeit und Detailliebe, Spielfreude und Stringenz.
Die druckvolle Produktion hilft, die Fäden zusammenzuhalten. Gitarren, Bass und Gesänge wurden im Hannoveraner Tiny Pond Studio mit Co-Produzent Till Westphal aufgenommen, das Schlagzeug in den renommierten Toolhouse Studios in Rotenburg an der Fulda (u. a. Heisskalt, Fjørt, Silbermond). Fürs Mixing und Mastering ging es dann über den Teich zu Defeater-Gründungsmitglied Jay Maas (u. a. Title Fight, Counterparts, The Story So Far).  Mit ein bisschen Glück können wir bald wieder von unseren Inseln herunter und gemeinsam feiern, dass wir diese merkwürdige, dunkle Phase überstanden haben. "Islands" klingt wie der perfekte Soundtrack dafür.
"Islands" erscheint am 23. Oktober 2020 bei Midsummer Records und wird auf Vinyl (100 x clear, 100 x white, 100 x black) sowie digital erhältlich sein.
Der Preorder startet am 29.07.2020. (KLICK HIER!).
Vorab sind bereits die Singles "Roads", "Waves", "Moving On" sowie ab dem 14.08.2020 "Lie To My Face" bei allen gängigen Streaming-Diensten verfügbar.
FORKUPINES sind: Simon Skott (Gitarre/Gesang), Christian Ermisch (Schlagzeug/Gesang), Jens Kaufmann (Bass)
(English version)
Did Forkupines sense that 2020 would turn out to be such a mess? Listening to "Islands", the band's new album coming out in October 2020, you can't help but wonder. The album sounds darker, more introvert and thoughtful than its predecessor "Here, Away From". Lyrically, the songs written between September, 2018 and January of 2020 deal with future angst, depression, loneliness. The album title itself is a metaphor for reclusion and isolation. How very 2020!  But don't worry: Not everything sounds like self-loathing behind closed curtains. Forkupines are still more than capable to write perfect three-minute hymns ("Envy"). They still whip out these damn catchy choruses ("Moving On"). They still find that elusive sweet spot between simplicity and attention to detail like it's their second nature.  The punchy production helps maintaining the focus.
Guitars, bass and vocals were recorded in Tiny Pond Studios in Hannover with co-producer Till Westphal, while the drums sessions were held at the renowned Toolhouse Studios in Rotenburg an der Fulda (Heisskalt, Fjørt, Silbermond, among others). Defeater founding member Jay Maas, who had previously worked with bands like Title Fight, Counterparts, and The Story So Far, dealt with mixing and mastering.
With any luck we may be able to come back down from our little islands soon, to celebrate surviving this weird, dark phase of our lives together. "Islands" sounds like the perfect soundtrack for that.
"Islands" will be released on October 23, 2020 via Midsummer Records and will be available on vinyl (100 x clear, 100 x white, 100 x black) as well as digitally.
Pre-order starts July 29, 2020 (CLICK HERE)
Prior to the album's release, "Roads", "Waves", "Moving On" and "Lie To My Face" (from August 14, 2020) are available for streaming at all common platforms.
FORKUPINES are: Simon Skott (Gitarre/Gesang), Christian Ermisch (Schlagzeug/Gesang), Jens Kaufmann (Bass)
---
 "Islands" – Tracklist:
Waves
Envy
Lie To My Face
Got It Wrong
16_20
Moving On
Letters
Stronger
To Death
Angels Knoll
Straight
Roads
Produced by Till Westphal and Simon Skott
Artwork and design by Gideon Rothmann (www.gideonrothmann.com)
Layout by Andreas Rodemann (www.herrrodemann.de)
Website: https://www.forkupines.de/
Facebook: https://www.facebook.com/forkupines
Instagram: https://www.instagram.com/forkupines/